Open letter to my employer
and its main stockholder
Mr. CEO,
I want to react about the wave of suicides the company
is currently facing. What staff segment does it concern?
State employees over 50 undergoing imposed mobility.
I am part of that segment, I am one too many.
Let me introduce myself quickly: activity primarily purely done merely to earn a living
in a positive service environment. Harassment suffered from my n + 1. Taped
at a level 3.3. Put in the trash.
My observation: there are people at high risk,
they no longer expect any support, they no longer expect anything.
My fears: this situation is endemic because nothing is being done
to deal with it. Suicide remains THE SOLUTION.
It's sad, but who benefits from this crime?
R. L.
Preventer at the Human Resources Department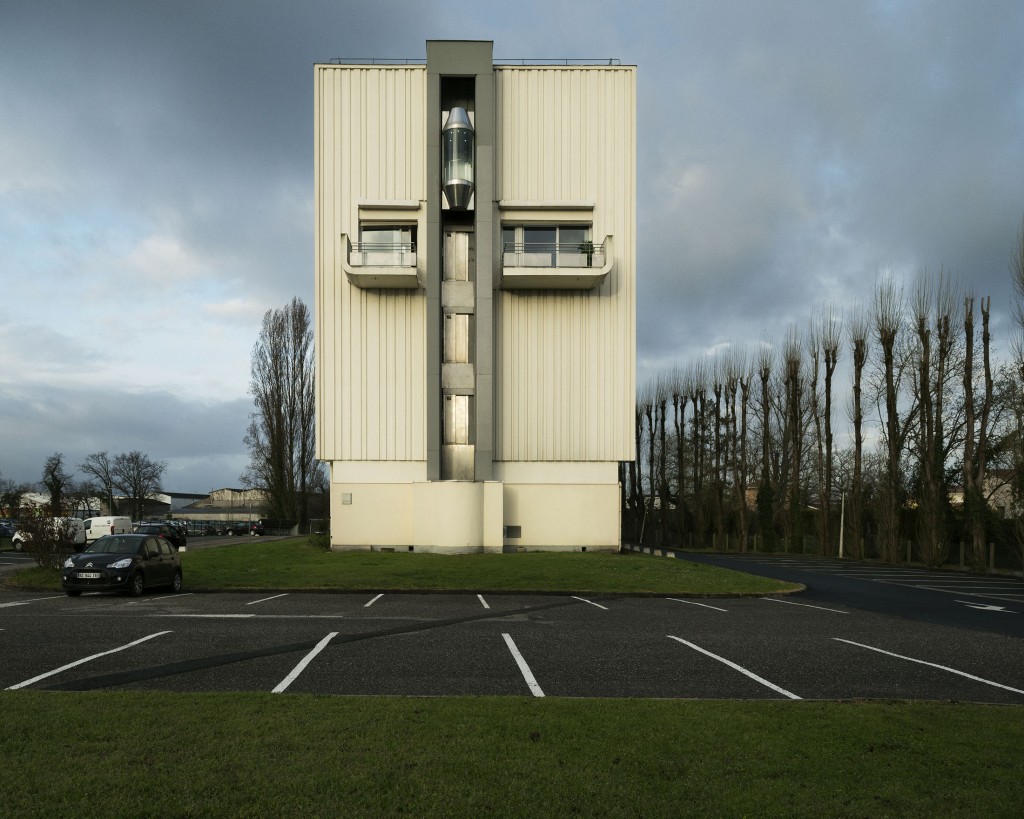 Remy Louvradoux
April 26, 2011
France Telecom / Orange
Mérignac – France
Remy Louvradoux joined France Telecom at the age of 20 as a technician.
Throughout his public service mission, he rose through the ranks
until becoming an executive and ultimately being "placarded" in an agency
near Bordeaux. Following the privatization of the group, he is a victim of
new managerial techniques then implemented.
The NEXT plan designed by Didier Lombard, CEO of the France
Telecom / Orange group from 2005 to 2010, aims to reduce 10% the salary mass.
"I will make leave 22,000 employees by the door or by
the window" he said without complex in an internal meeting.
Around 4,000 employees have been trained to accomplish
downsizing. Forced mobility, placardings, the new
management strategies are violently applied.
The dehumanized directives of management consist in degrading
working conditions, in order to psychologically push for "voluntary departure"
some of the employees with state worker status. This plan
causes an unheard-of wave of suicides in the company – "a
fashion" according to its CEO.
Remy Louvradoux was prevention officer at France Télécom / Orange;
his mission was to shed light on the dysfunctions
within the company and the reasons for suicides, in order to improve
prevention. He was only given a windowless office for this,
without computer nor telephone. His alert letters sent to the group's national
management remained unanswered. His manager "n + 1″ received
the order not to answer him either. He will later say "to have obeyed
to orders ".
Remy Louvradoux set himself on fire on April 26, 2011 in the parking lot
of his business.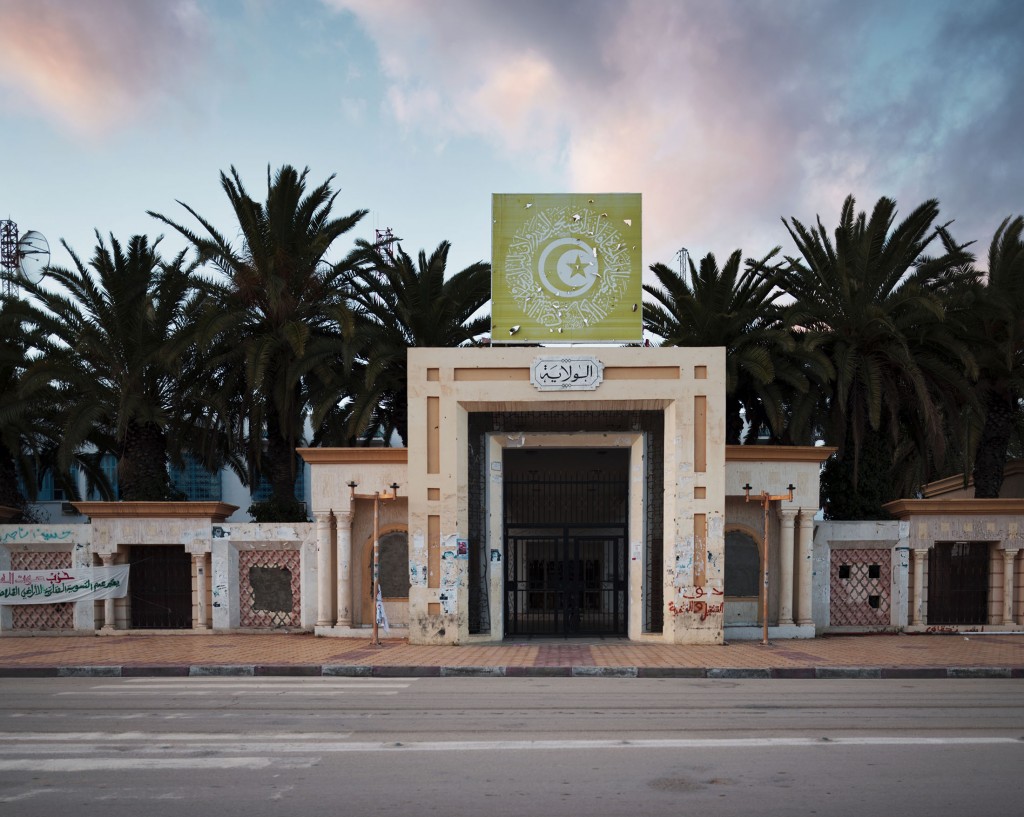 Mohamed Bouazizi
December 17, 2010
Governorate headquarters
Sidi Bouzid – Tunisia
In 2010, the dictator Zine el-Abidine Ben Ali, in power for 24 years,
holds his country by the force of a corrupt police regime, digging
inequalities. Unemployment has exploded. Sidi Bouzid is one of the most
poor in Tunisia; half of the young graduates are unemployed.
At 19, Mohamed Bouazizi is a ambulant fruit and vegetable merchant.
This is the only income for the family, which has seven children. Without
any official authorization, he is under pressure from the administration
for the bribes he cannot pay. He claims, during seven years, the officers
uses shamelessly in his cash register.
On December 17, 2010, exhausted, he once again refused to pay his license
to corrupt members of the local government. They confiscate him
his only possessions: his cart of fruit and his scales. He tries to plead
his case, to obtain authorization, as well as the return of his equipment
and merchandise the municipality hall. He is violently kicked out of the offices.
Assaulted, publicly humiliated, he immolates himself by
fire in front of the house of the governorate.
Mohamed Bouazizi is said to have said "I prefer to die rather than live in
misery". His desperate act then provokes anger among the inhabitants
of Sidi Bouzid, who spontaneously demonstrate.
These insurrectionary gatherings, repressed by force, spread
first in the center of the country, then progress with the different
components of Tunisian society. On January 8, 2011, when the
revolt has won Tunis, it is a 50-year-old trader who immolates himself
in turn at Sidi Bouzid. The so-called "Jasmine" revolution led to the
leak of President Ben Ali on January 14, 2011. It is also a
trigger of the Arab Spring.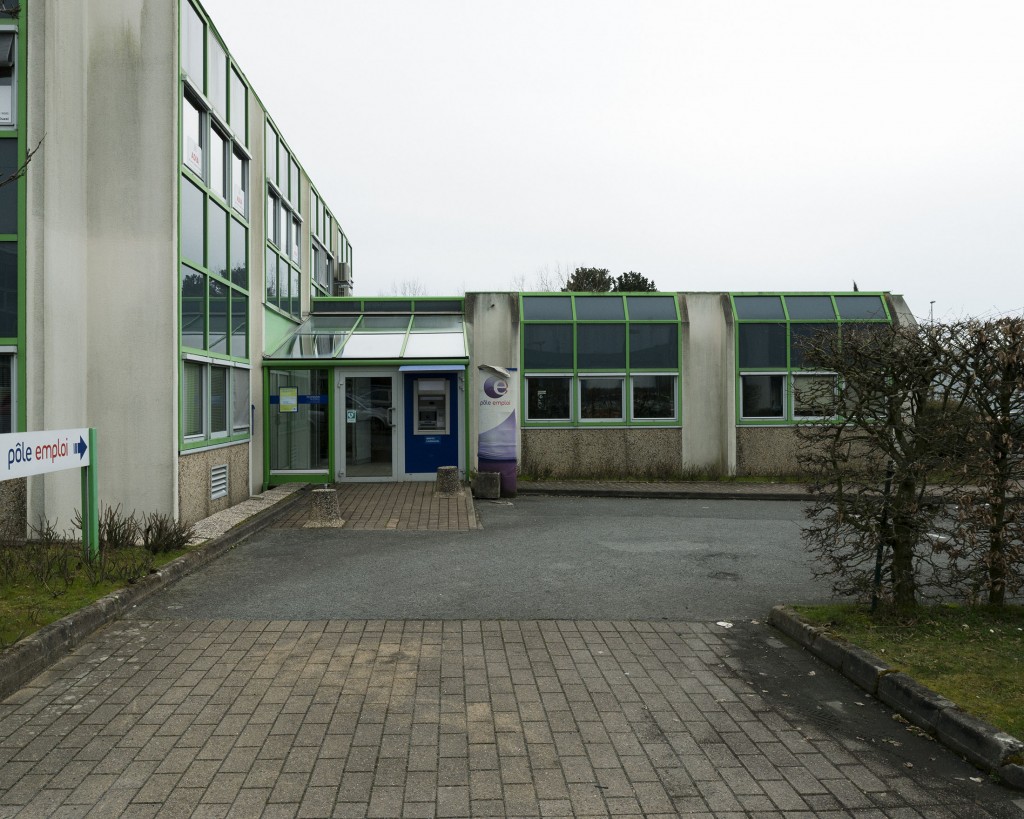 Djamal Chaar
February 13, 2013
Employment center
Nantes – France
"10:12 am: Today is the big day for me because I am going to burn myself
at Pôle emploi (Unemployment agency). I worked 720 hours and the law is 610 hours. And Pôle emploi refused my file."
"12:55 pm: I went to Pôle emploi with 5 liters of gasoline to burn myself.
But it's closed. So it will be tomorrow, the 13th or the 14th. "
Djamal Chaar set himself on fire on February 13, 2013 in front of the
Nantes Unemployment agency.
Temporary worker, he was ready to take any odd job
to survive, even if it means starting at four in the morning to
work in cold stores. With the crisis, the proposals
have become rarer. Confident in the system, he turns to
Pôle emploi to assert its rights. His agency suspects him
fraud and denies him his compensation. "For him it was like a
treason ", says Nicole Chaar-Haouï, his wife.
With the rise in unemployment and the non-recruitment of additional staff,
an adviser takes care of an average of 200 unemployed, with records
sometimes as many as 600 unemployed. Michel Sapin, then Minister of
Work, immediately declares: "Everything has been done to avoid this tragedy.
The compensation rules have been applied with the humanity that
is appropriate, with the necessary explanations, but there are
times, we are in such a situation that we do not understand the explanations. "
Some time after the tragedy, Djamal Chaar's wife surrendered
at the Pôle emploi agency to make an appointment with the director to
to understand what happened. End of inadmissibility, the director
asks her never to come back. Nicole Chaar-Haouï then tries
to file a complaint. The response from the Nantes court has been sent by letter
headerless, stampless, riddled with spelling mistakes: her complaint
against Pôle Emploi is closed without further action, on the reason that there was no
injured other than her husband.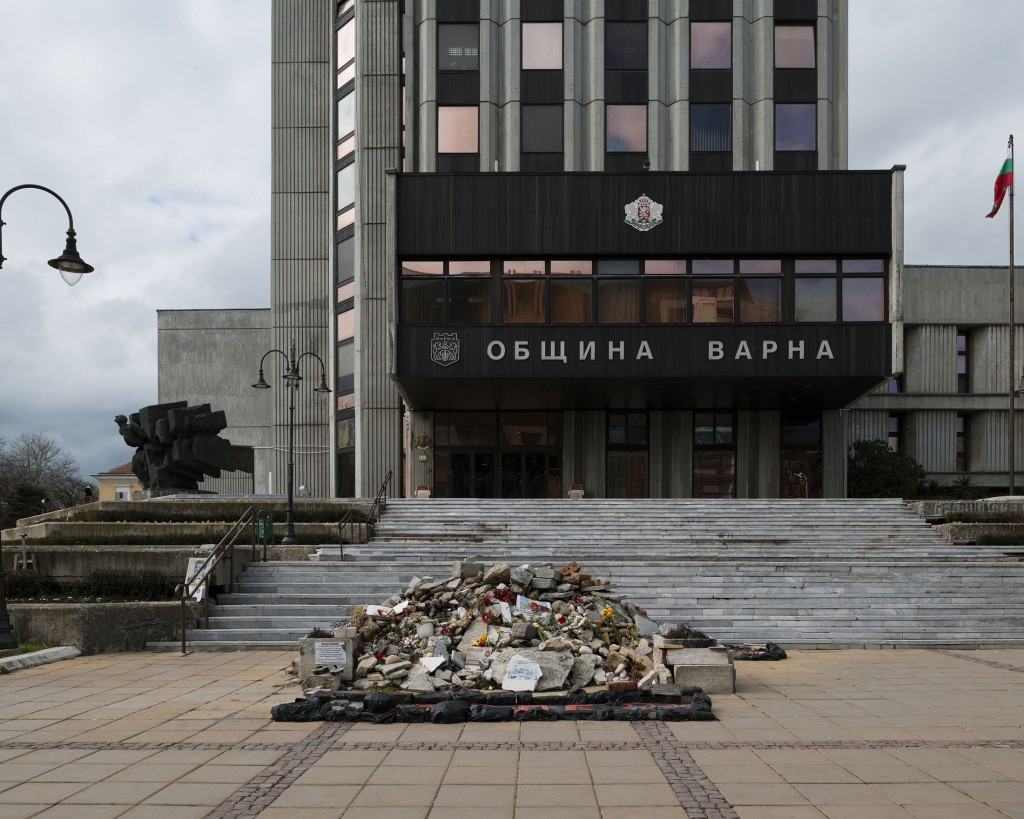 Plamen Goranov
February 20, 2013
Town Hall
Varna – Bulgaria
In the Bulgarian region of Varna, in February 2013, the price increase
of electricity and the opacity of the management of public budgets cause
for several weeks daily demonstrations against
precariousness and "the corruption of the political class".
TIM is a powerful economic group founded in Varna. Its direction is
from the ranks of a commando unit of the Black Sea Fleet.
Among the most powerful holding companies in Bulgaria, its activities concern
not only the petroleum and chemical industry, air transport
and maritime, finance, insurance, media, commerce
and tourism, but also mafia activities, according to a report published
on WikiLeaks. The speech of the demonstrators is unanimous: "The mayor of
Varna is just carrying out TIM's orders. And his successive re-elections
are obtained by fraud. "
After weeks of protests, Plamen Goranov shows up
in front of Varna town hall on February 20, 2013, the day of the budget vote
municipal. He is demonstrating, alone, peacefully, a sign in his hand,
demanding the resignation of municipal officials before the evening. It is sprinkled
then gasoline and ignites. The mayor did not comment on this
case. Two days earlier, Plamen Goranov had posted on his profile
Facebook photo of Bulgarian independence revolutionary
accompanied by its slogans: "Without revolution, we are lost",
"We need acts and no longer words" …
The same day, the Conservative Prime Minister, Boïko Borissov, resigns.
He will be followed by the conservative mayor of Varna, Kiril Yordanov,
that the protesters accuse of being the puppet of the TIM group.
Plamen Goranov, whose first name means "flame", died on March 3.
It has since been the symbol of anti-corruption protests in Bulgaria.
Six people will set themselves on fire in the same month in the country.
A year later, the municipal team still did not dare to remove the stones
deposited by the inhabitants as a sign of solidarity with Plamen Goranov,
but that did not prevent him from voting to double the salaries of elected officials.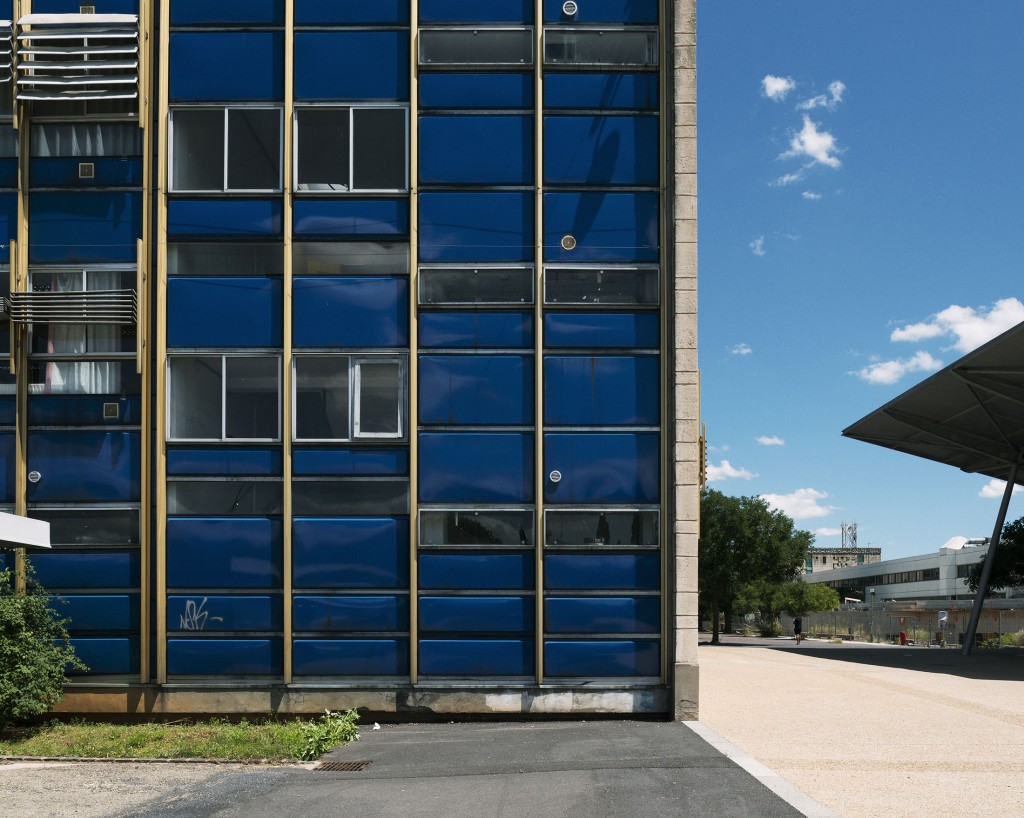 Lise Bonnafous
October 13, 2011
Jean-Moulin High School
Beziers – France
The policy of not replacing one in two officials
in place by Nicolas Sarkozy eliminated more than 50,000 jobs in
National Education between 2007 and 2012.
In the fall of 2011, Lise Bonnafous, high school math teacher
Jean-Moulin in Béziers, is a candidate for the union elections of his
establishment. In her profession of faith, she writes: "There are enough
the omission. Teachers, stop repeating the same things between four walls,
it is in the street that we must demonstrate. To all who would be tempted
to tell me that there is nothing we can do about it, that society is like that,
I say I don't want to listen to them anymore. I'm sure we can
fascinate our students. Life is a fight. "
On October 13, the day of the union elections, Lise Bonnafous immolates herself
by the fire in the courtyard of his school. In flames, in the midst of its
students, she says these words: "I'm doing it for you. "
His father, also a teacher, sent this letter to the
local press: "The education system has become a deranged machine which
crush weak beings in indifference. The immolation by fire of my
girl is a revolt, a cry of despair in the face of inexorable deviation
of the whole education system. My daughter's desperate message was this
: we must rebuild, at all costs, a new and authentic school of
the Republic, where the values ​​of good citizenship and work took precedence;
the one where the teacher was at the center of everything; the one where the child of the people
could become the son of a king. At the same time, the Minister of Education
national declares that the professor presented psychological weaknesses.
The rector of the Montpellier academy, meanwhile, threatens to
sanctions the principals leaving their teachers to go to the "march
white "organized by the students.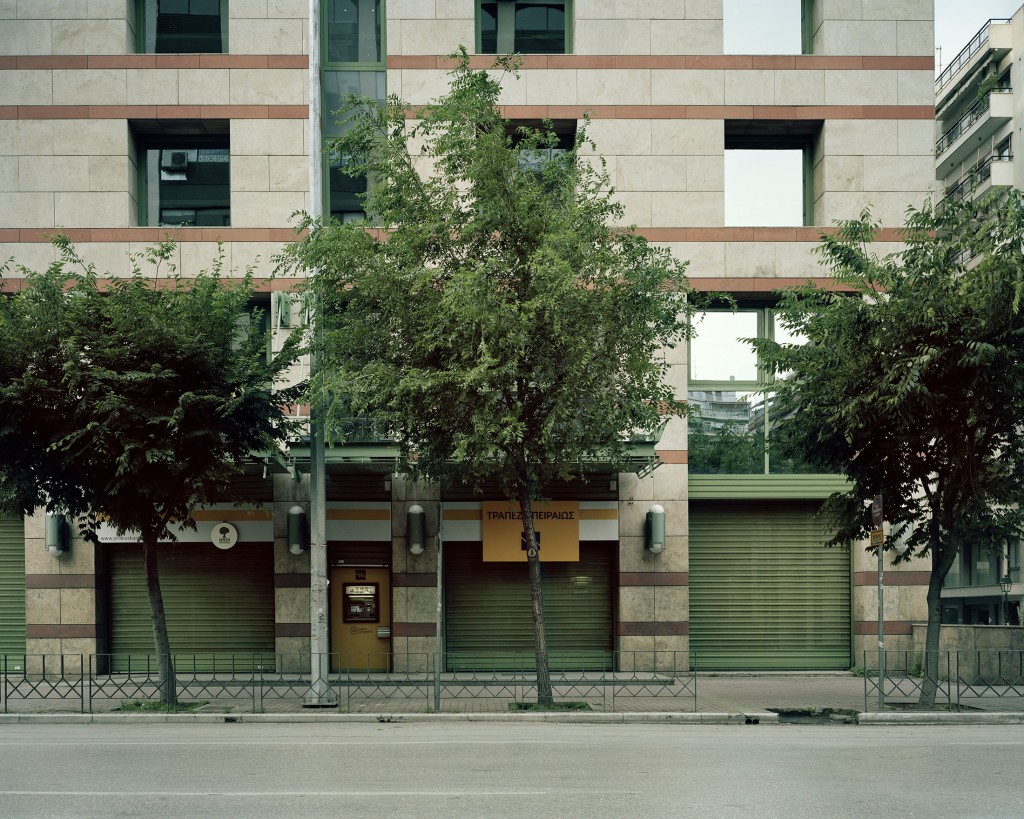 Apostolos Polyzonis
September 16, 2011
Bank of Piraeus
Thessaloniki – Greece
"It was important that my action be public. I fight because I am
guilty sense that my generation let this political class destroy
the lives of other generations. I wanted it to be loud. I was in
immense anger. But I didn't want to die. A soldier leaving
in war don't go there to die. He's going into battle, that's all. "
In September 2011, at the height of the Greek crisis, Apostolos Polyzonis,
58 years old, small boss of a bankrupt perfume company, got watered
gasoline in front of the bank that refused to spread its debts. He survived.
After the absorption of many competitors, the bank of Piraeus controls
then one in three loans in the country. Almost every day for five
month, Apostolos Polyzonis appears in front of the bank branch,
a megaphone in hand, to denounce the accumulation of debts and its
financial strangulation. On September 16, he requests a last meeting
to spread out your payments and avoid ending up on the street. His
counselor does not want to see or hear it. He just demands to be repaid.
"Thieves! »In his megaphone, Apostolos Polyzonis shouts how much
banks destroy everything, families, properties, jobs, people
and feelings, that they only support the market and profits.
"I was in great despair, I felt useless. My daughter had me
asked to send him some money. I only had 10 euros in my pocket.
Enough to buy a jerry can of gasoline.
What I have done. The drama of Apostolos Polyzonis will only be the subject of
snippet in Greek newspapers, suggesting an act of madness. The establishment
bank, by a press release, will waive any liability
and will mark his incomprehension in front of the gesture of his client. A year
later, Apostolos Polyzonis will write a letter to the government and
to the media in which he will ask for the cancellation of his debt: "If you
give satisfaction to these just demands, I will become again
a human [...]. I want to become the creative man I was again, for
myself, for my relatives, for society [...]. I will become one again
free Greek citizen. »He will never receive an answer and no media will
will publish his letter.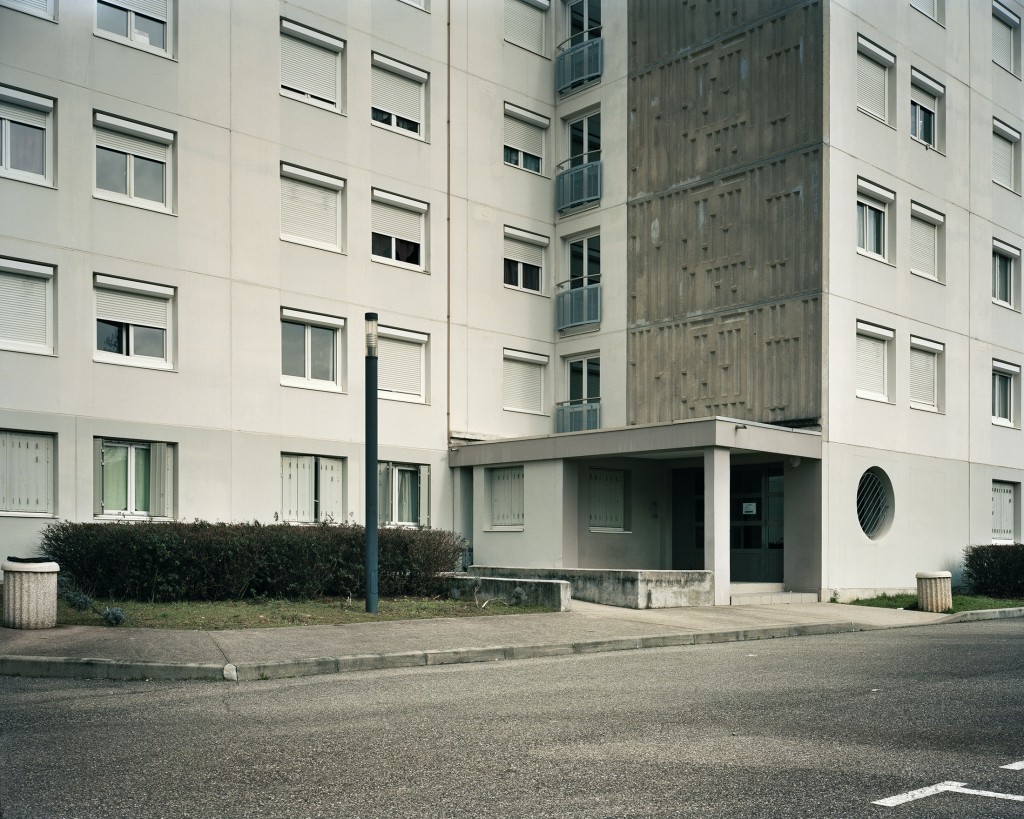 Joseph kebaha
April 6, 2012
Social residence Aralis
Saint-Priest – France
"I see the person's gaze again the moment they ignited the spark
that set it on fire and … It was like a look of defiance. Not against me.
Against society. This is what is dramatic. As if nothing was
possible for her and that it was a way of shouting a certain injustice … ",
says Françoise Fratta, social worker for Joseph Kebaha.
He set himself on fire on April 6, 2012 in front of her at the residence
social Aralis in Saint-Priest.
"There are a lot of people in great pain. People
who send unsuccessful mails. People who
present themselves at a place, who are looking for a job, and who
find nothing. People who come up against silences, who send
150 letters and which do not have a single answer, even a negative one. It can
generate silence, no longer want to trust anyone. "
At the material time, the administration of the social residence requires
silence to her employee, forbidding her to speak to the press, leaving her
alone in her amazement.
A year later, the social landlord has still not deemed it necessary to entrust the
Joseph Kebaha's file to another social worker. As for the doormat
having served to extinguish the burning man, it was not replaced, leaving
the mark of the drama in the daily sight of the inhabitants of the residence.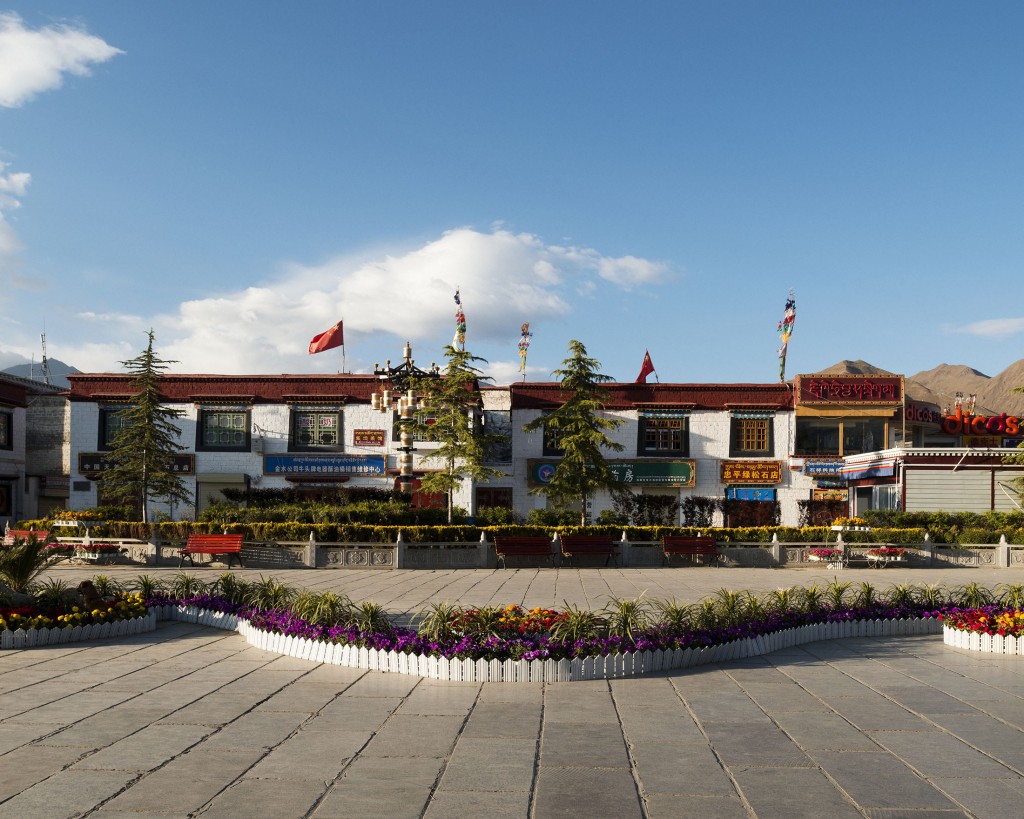 Dargye and Dorje Tseten
May 27, 2012
Jokhang Esplanade
Lhasa – Tibet – China
In Tibet, since the riots of 2008, journalists, members
of non-governmental organizations and independent observers
are not allowed to stay.
Internet access is censored. Police persecution, imprisonment
arbitrary acts, torture and death in detention are the daily lot of Tibetans.
Immolation is the form of peaceful protest that young people
Tibetans passed in reaction to the riot crackdown.
To make sure you don't survive and fall into the hands of the police
Chinese, some go so far as to drink the gasoline they spray themselves with.
Dargye and Dorje Tseten were monks. They were 19 and 25.
They set themselves on fire in Lhasa in front of the Jokhang temple,
defying the Chinese power and its anti-immolation brigades.
As a result of this event, nearly 600 residents or pilgrims were
arrested and imprisoned. 80 Tibetans were arrested on May 27 and 28,
suspected of having recorded the double immolation on their camera
or on their cell phone. Memory cards of tourists present
at the scene were erased by the police.
In front of a person in flames, the police sometimes shoot him down
in order to get her body out of sight as quickly as possible. The agency
The Chine Nouvelle press then took over and disseminated false
information. Tibetans showing solidarity are arrested
and exhibited with signs with humiliating messages around their necks.
After such acts, the Chinese authorities impose a blackout
on telephone and internet communications. Social assistance
are withdrawn from families and villages are prohibited from
police and military. Despite these measures, more than 130 Tibetans
have been set on fire since 2011.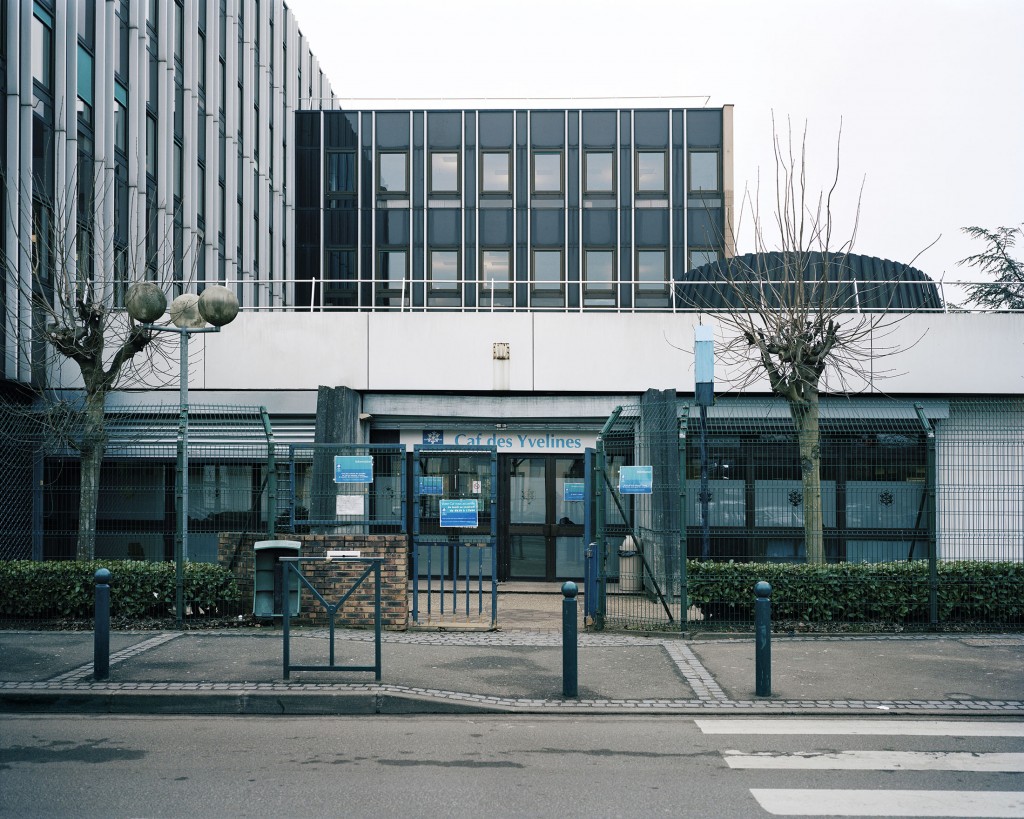 Jean-Louis Cuscusa
August 8, 2012
Family allowance found
Mantes-la-Jolie – France
Jean-Louis Cuscusa received an overpayment that the Family
allowance found (CAF) claims him. He is a temporary nurse. Divorced,
without regular work for months, he lives in a caravan.
His last account statement shows a balance of 25 euro cents.
He cannot reimburse. According to his sister, he is "tired of asking
to eat. He is ashamed to be like that, to beg for alms. "
On August 8, 2012, he appeared in front of the CAF counter in Mantesla-
Jolie for an interview to discuss her situation. Without saying a word,
he takes out a bottle containing a flammable product which he sprinkles
and set himself on fire.
Immediately, the prefecture considers that this "lambda beneficiary"
was experiencing "multiple unknown personal difficulties".
The director of CAF des Yvelines, for her part, comments: "This is the act
isolated from a beneficiary in distress, in precariousness. This has nothing to do with
with the removal of its RSA. »All official communication
revolves around a single leitmotif: the immolation of a beneficiary in
a CAF is just a personal drama. The press deals with the subject
like a news item, calling Jean-Louis Cuscusa "the desperate".
He died anonymously four days later.
Public service overwhelmed, unfair or incomprehensible rules, deletions
arbitrary, communication difficulties between agents and users
are the daily life of those who are confronted with unemployment and precariousness.
Following this tragedy, the Mantes-la-Jolie CAF hired a security guard
additional.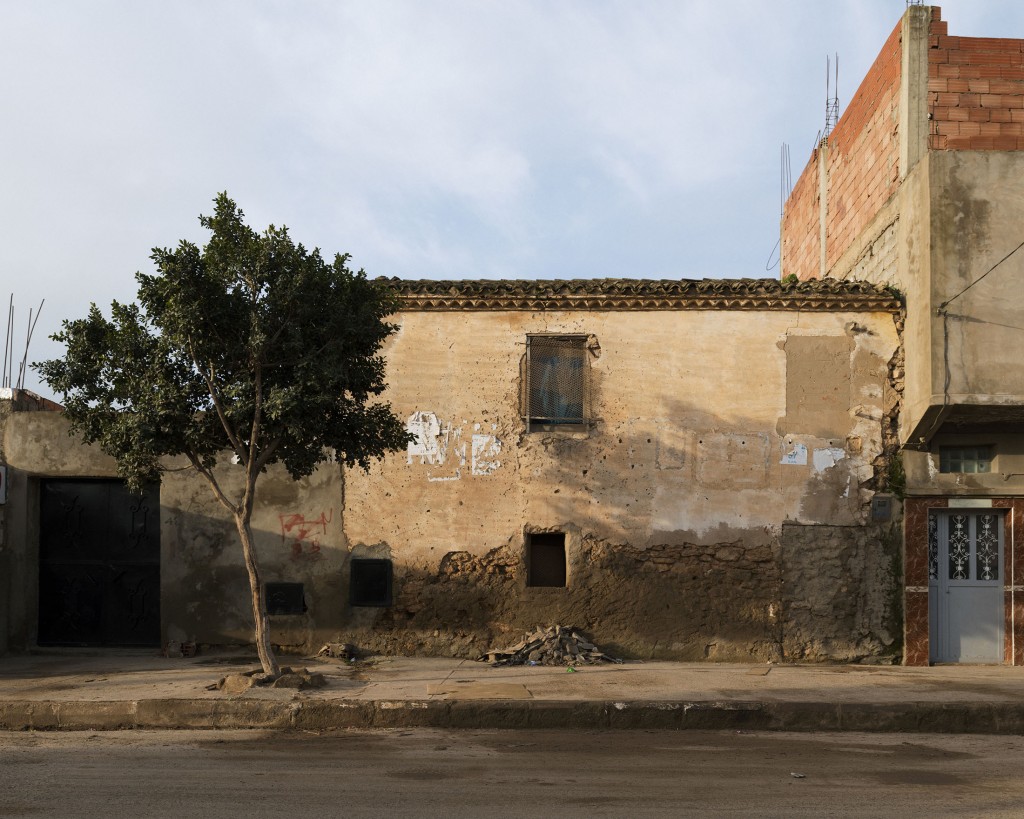 Kamel Houari
March 21, 2014
Oran – Algeria
In Algeria, corruption makes the allocation of social housing very
opaque. Obtaining an apartment in exchange for voting in the elections
is commonplace. Access to housing crystallizes the evils of
Algerian society and the absence of democracy. Publication of the lists
of attribution very regularly provokes riots.
Kamel Houari's family lives in Hassi Labiod, a village on the outskirts
of Oran, who breathes misery, abandonment and isolation, a stone's throw from the
Africa's leading petrochemical zone.
Three generations of this large, destitute family occupy this
overcrowded housing for almost forty years when a man,
declaring himself the owner of the premises, notifies them of their eviction.
On the day of the eviction, Kamel Houari, 21, soaked in gasoline
before setting himself up. A friend tries to rescue him and burns in turn.
The emergency services taking more than an hour to arrive, the two corpses
are consumed under the horrified and helpless gazes of the inhabitants
neighborhood.
The event triggers riots in the village. "Look where we live,
rutted roads, sewers wide open, no
infrastructure for young people, no dispensary, accommodation, transport …
Here, it's just dust, unemployment, misery … We have nothing,
we are nothing ".
Oran Hospital alone has treated 45 cases of self-immolation in one year, and
the phenomenon continues to increase everywhere in Algeria. Despite this
upsurge, explosion of immolation cases is being kept secret.
Two women facing the same housing problems are
sentenced to one year in prison for attempting to self-immolate
Oran town hall.
Algeria is the first country in the world to have created brigades
anti-immolation.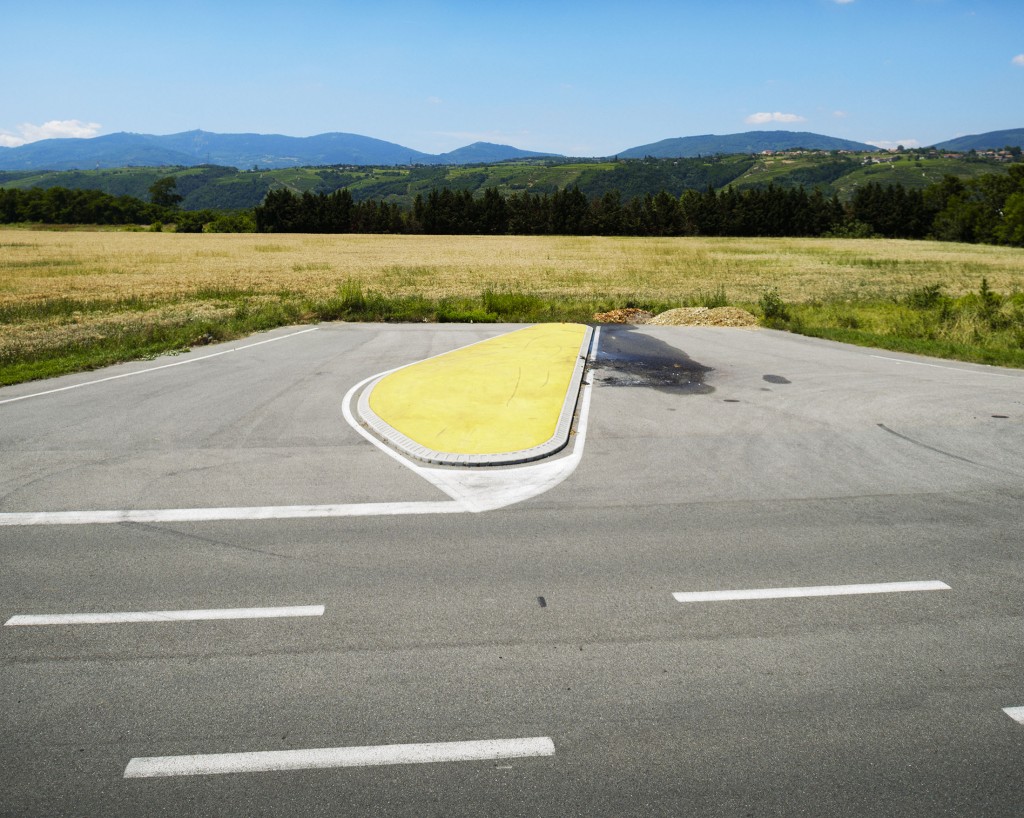 Eric C.
May 14, 2011
GDF-Suez
Saint-Clair-du-Rhône – France
Eric C., an executive at GDF-Suez, set himself on fire on May 14, 2011 in Saint-
Clair-du-Rhône. He survived.
"My workload was very heavy, so much so that I started
to work in the evening at home for a few hours, then every evening, then
every night, and finally all the time. And one day, I got fed up:
I told my superiors that I was no longer in charge. Several times,
I sent emails to all the unions, to my hierarchy
local and national leadership. I didn't hear anything. The goal of the gesture,
it was also to make my hierarchy aware of too little
staff in relation to our workload. Unfortunately, it didn't
nothing changed, on the contrary. We got nothing. No phone call, no contact. Nothing.
Disgusted. After twenty-five years of career. Disgusted. And the worst is a
coincidentally, I received my 25th anniversary medal when I was in a coma.
A medal that reads: "Well done Mr. C. Congratulations on your work
for us for 25 years. " And then next door, they let me die. So I
I'm just a number, I'm not an agent.
You know, at the time, when I joined EDF-GDF, it was, like
we say, a big family. Now they're only there for the costs,
than for budgets. The human being doesn't matter anymore. It's a waste. "
After more than a year of care, Eric C. has returned to work and is faced with
to the same situation: "They didn't understand anything, some colleagues say
that I took a year off. "