POSTED

A fim by Samuel Bollendorff
Image : Samuel Bollendorff
Son : Martin Gracineau
Montage : Mélanie Braux
Produit par Eugénie Michel-Villette et Emmanuelle Jacq
Toni, Nebojsa, George and Andrea come from Croatia, Serbia or Romania. Posted workers in the Saint Nazaire shipyards, they often live there as invisible.
If they are detached by their status, they are especially so from their relatives and their country.
It is among them that these workers of Europe share nostalgia and hope for a better life.
Partenership
France Télévisions and 8,7
With the support
National cinema center
Région Pays de la Loire, en partenariat with CNC
Procirep – Société des producteurs et de l'Angoa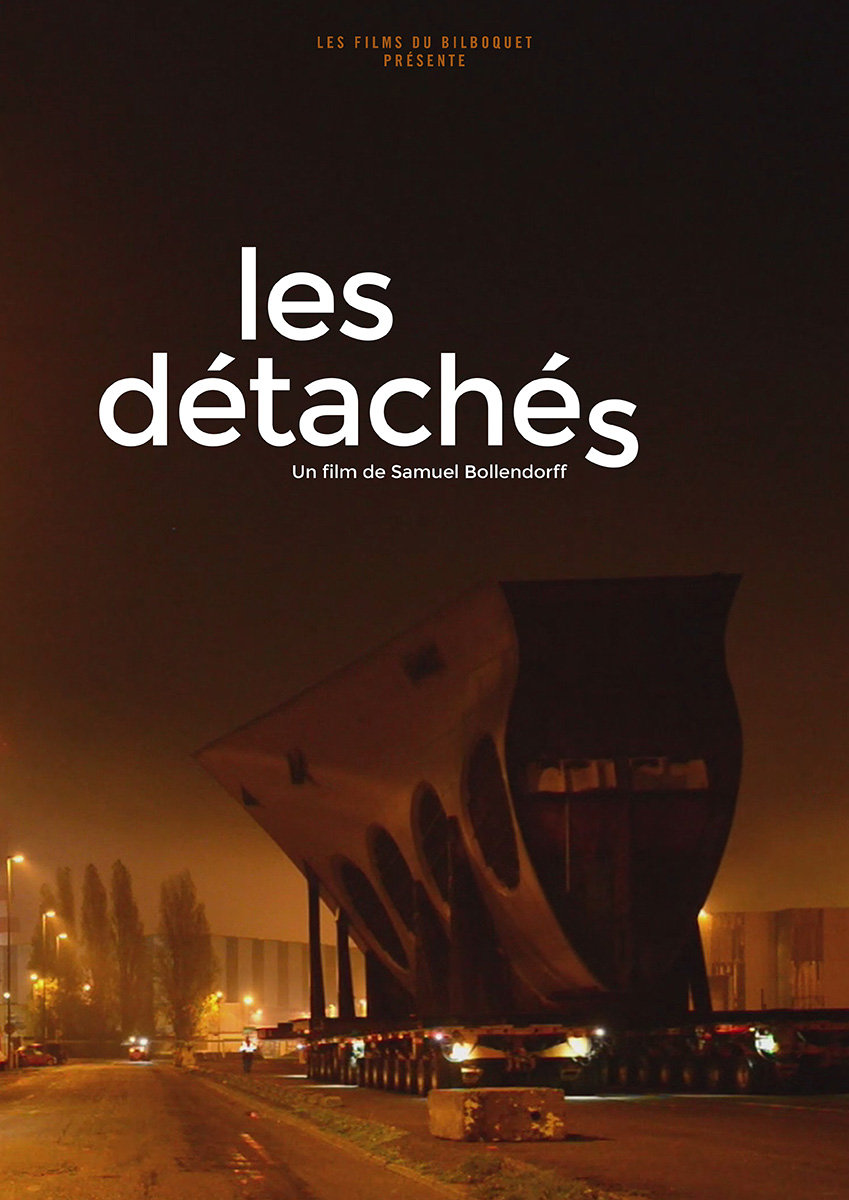 CONTAMINATIONS
NIGHT FALLS ON EUROPE
BURN OUT They self-immolated to be heard
THE PARADE – The movie
NOWHERE SAFE WINS PRIX EUROPA AWARD
THE FORCED MARCH the forgotten of the growth
ANGOLA for few more barils...
THE BIG ISSUE
THE MEKONG'S ROBBERY
IKEALAND life in assembly
FACING
POLICE SQUAD
TOKYO
FRENCH MAJORETTES
FASHION WEEK
JOURNEY TO THE END OF COAL
HOMO-NUMERICUS
AIDS SILENCE Drug addiction in St. Petersburg
AIDS SILENCE Generics for all
AIDS SILENCE A lost generation
INTIFADA
HOSPITAL SILENCE
THE FORCED MARCH The book
2 documentaries at EUROPA price