HOSPITAL SILENCE
The book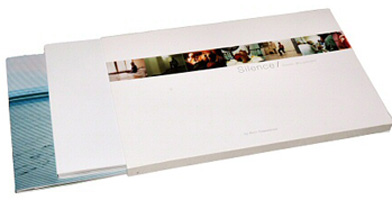 Hospital Silence puts forward the outcome of several years' work in the medical environment, in the shape of two books, published by Le Petit Camarguais Editors.

They just turn 80 is a series of portraits taken from the film of the same name, dedicated to the elderly.

Hospital Silence, is a compilation of images taken in the hospital environment, in care wards, in hallways and in recovering patients' rooms. The photographer's intention was paying tribute to the sick and to the medical personnel. In a classic documentary format (24×36 colour photographs) he seizes the faces in a respectful and unobtrusive manner. The minimalist, white and brilliant design brings to mind the aseptic hospital environment, and contrasts with the violence of certain scenes that take place daily in this setting an with the surprising colours that were captured. Produced under natural lighting (no flash), the images offer a and accurate and complete point of view of this medical universe, a haven, a transit hub, a gathering place, from birth to committal to the hazards of the emergency services. Bernard Kouchner, in the text that closes the book, calls forth the prowesses, the menaces and the contradictions of the hospital environment, and delivers an upbeat message.
2 book box set 16×25 cm
102 pages
ISBN : 2-9518105-2-0
CONTAMINATIONS
NIGHT FALLS ON EUROPE
BURN OUT They self-immolated to be heard
THE PARADE – The movie
NOWHERE SAFE WINS PRIX EUROPA AWARD
THE FORCED MARCH the forgotten of the growth
ANGOLA for few more barils...
THE BIG ISSUE
THE MEKONG'S ROBBERY
IKEALAND life in assembly
FACING
POLICE SQUAD
TOKYO
FRENCH MAJORETTES
FASHION WEEK
JOURNEY TO THE END OF COAL
HOMO-NUMERICUS
AIDS SILENCE Drug addiction in St. Petersburg
AIDS SILENCE Generics for all
AIDS SILENCE A lost generation
INTIFADA
HOSPITAL SILENCE
THE FORCED MARCH The book
2 documentaries at EUROPA price