NOWHERE SAFE – A L'ABRI DE RIEN
the book
To be published the 14 of march 2012 Textuel editions.
The book's release will be accompanied by a giant display along the Canal St Martin.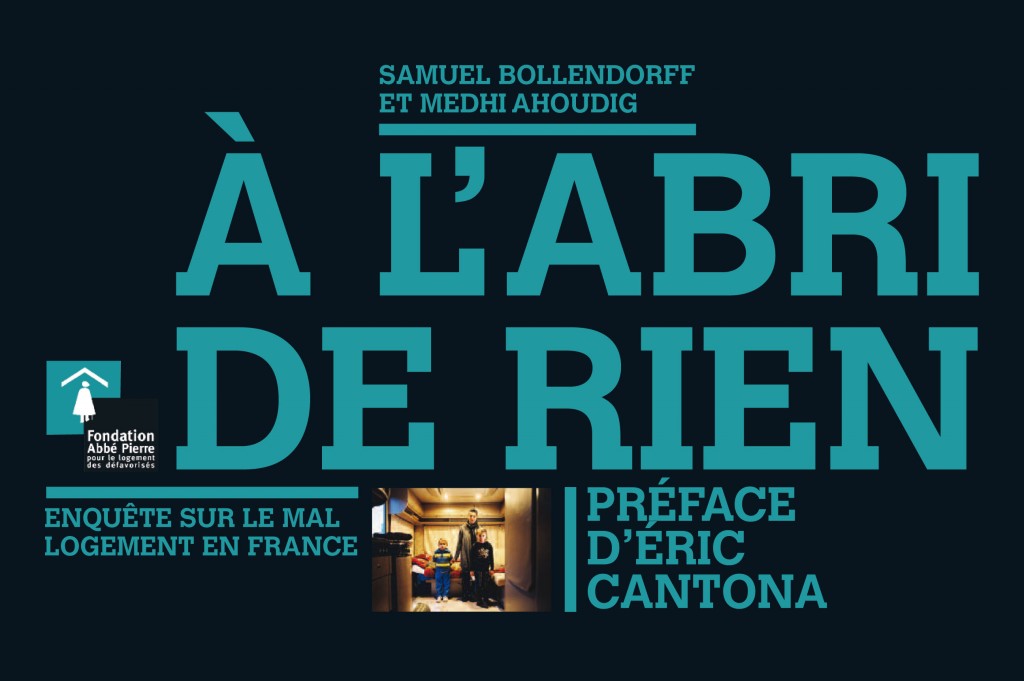 At the end of the truce winter evictions and on the eve of the presidential election, Samuel Bollendorff publishes the book with Mehdi Ahoudig Shelter from nothing from the web-documentary produced for Foundation Abbé Pierre.
Giant portraits will be displayed along the Canal St Martin March 30 to April 8.
CONTAMINATIONS
NIGHT FALLS ON EUROPE
BURN OUT They self-immolated to be heard
THE PARADE – The movie
NOWHERE SAFE WINS PRIX EUROPA AWARD
THE FORCED MARCH the forgotten of the growth
ANGOLA for few more barils...
THE BIG ISSUE
THE MEKONG'S ROBBERY
IKEALAND life in assembly
FACING
POLICE SQUAD
TOKYO
FRENCH MAJORETTES
FASHION WEEK
JOURNEY TO THE END OF COAL
HOMO-NUMERICUS
AIDS SILENCE Drug addiction in St. Petersburg
AIDS SILENCE Generics for all
AIDS SILENCE A lost generation
INTIFADA
HOSPITAL SILENCE
THE FORCED MARCH The book
2 documentaries at EUROPA price