HOMO-NUMERICUS
A web documentary by Samuel Bollendorff and Eric Walther, commissioned by SFR
with Textuel – La Mine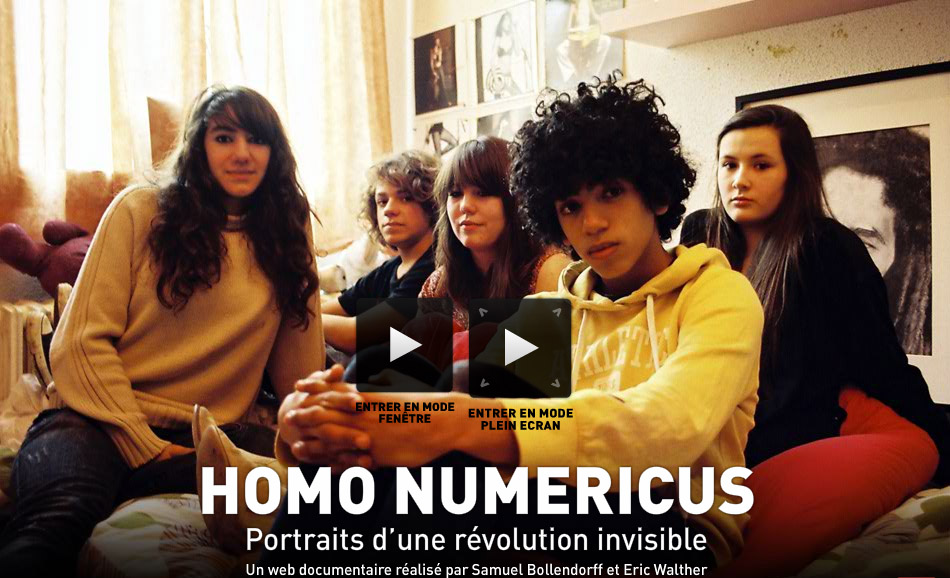 In the space of a few years, digital technologies and practices have pervaded throughout the layers of society. While social behaviours generally evolve in a slow, progressive manner, the digital revolution took over our lives faster than lightning: in 2006, 46% of French people aged 16 to 74 had never used the Internet; they were only 26% in 2009 (Eurostat). Late 2009, 64% of the French were regular users of the Internet and 68% of homes were equipped with a computer.
The purpose of "Homo Numericus" is to show how digital technologies have become part of every aspect of our lives, beyond the profound economic impact (in sectors such as the press, culture, commerce…)
CONTAMINATIONS
NIGHT FALLS ON EUROPE
BURN OUT They self-immolated to be heard
THE PARADE – The movie
NOWHERE SAFE WINS PRIX EUROPA AWARD
THE FORCED MARCH the forgotten of the growth
ANGOLA for few more barils...
THE BIG ISSUE
THE MEKONG'S ROBBERY
IKEALAND life in assembly
FACING
POLICE SQUAD
TOKYO
FRENCH MAJORETTES
FASHION WEEK
JOURNEY TO THE END OF COAL
HOMO-NUMERICUS
AIDS SILENCE Drug addiction in St. Petersburg
AIDS SILENCE Generics for all
AIDS SILENCE A lost generation
INTIFADA
HOSPITAL SILENCE
THE FORCED MARCH The book
2 documentaries at EUROPA price